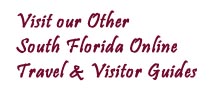 Real Estate - Marco Island Florida
R.L. Bailey Realty, Inc. - Marco Island Real Estate
R. L. Bailey Realty, Inc. prides itself on personalized real estate service. We focus on educating the buyer. Our goal is a happy and educated buyer. Our website provides in depth information about the Marco Island and Naples area, homes for sale and the local community.
[Marco Island Hotels & Resorts] [Art & Entertainment] [ Attractions]
[Restaurants & Dining] [Sports & Outdoors] [Health & Fitness] [On the Water]
[ Shopping] [BUSINESS] [ Real Estate] [Professional Services]
[Visitor Information] [Marco Island - Home Page]


all contents copyright ©ci-Interactive. Design, marketing and programming by ci-Interactive

Featured Real Estate Information
Marco Island Real Estate Online - Features real estate offices, brokers, Realtors, community information, builders/developers, new construction and real estate related services.